Home
Latest News
About Us
Rainbow Bridge
Fern
Tia
Evie
Charley
Sevi
Tigger
Zuri
Talisker
Alfie
Pedigrees
Current Litter
Previous Litters
Health Tests
Links
Contact Us
Goytre Image Of Paradyse At
Jupavia AW(S)(Fern)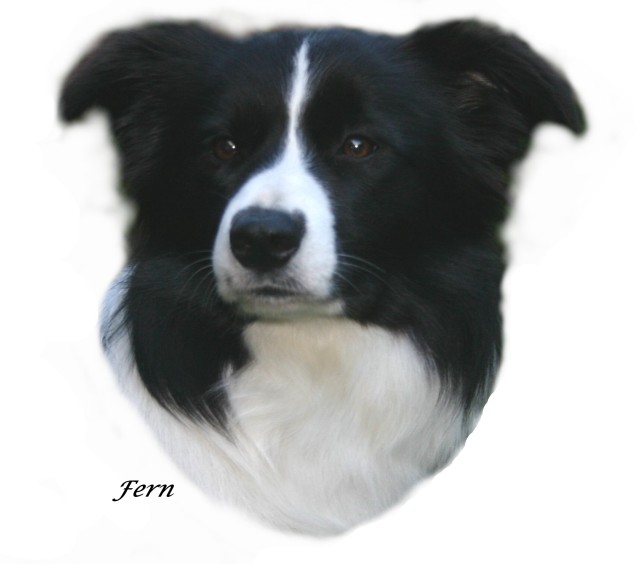 18th December 2003


Fern is a very sweet natured girl, who loves everyone, particularly if they are prepared to throw a ball for her. I guarantee you will give up before she does. Fern loves comfort and is most at home curled up on the sofa, preferably with you stroking her. She welcomes everyone into her home even when she has a litter of puppies.

Fern had her first litter in December 2006. She made a fabulous Mum who spent every moment she could with her babies. The father of this litter was our Wizard. The offspring all went to pet homes where they have all turned out to have stunning temperaments but no couch potatoes.

Fern has been shown and gained her studbook number by winning Limit under Penny Foster Cooper (a breed specialist) in October 2006. She has had many wins during her showing career, including; Minor Puppy (when she won Best Puppy In Breed); Puppy, Junior; Yearling, Post Graduate and Limit, all at Championship Show Level. Fern has struggled to get a full coat back after having her first litter and has been concentrating on agility training. Fern is highly motivated and driven in her agility work.

Fern finds the breed ring very boring and comes alive when she is asked to use her brain in agility. Although Fern will be shown occasionally her future now lies with Agility.

Fern won her way out of Grade 1 and 2. She was regularly placed in Grade 3.

Fern has also passed her Bronze Good Citizens test with our friend Barbara.

Fern's litter from 2008 has really excelled themselves. Three of them (Jupavia May be Dreaming (Evie), Jupavia Prince of Thieves (Alfie), and Jupavia Catch my Dream (Merlin)) have all been awarded their Stud Book numbers in the breed ring. Also Jupavia Magic Dreams (Ralph) has gained his Obedience Warrant and now is an Obedience Champion, making him the 4th with a studbook number from the one litter.

Fern's 3rd and final litter were born in 2009. From this litter, Quest (Jupavia The Art of Magic) is now working grade 5 in agility and Katcha (Jupavia Catch a Magic Dream) is 'C' only in obedience.

During 2011 Fern was awarded her Bronze Agility Warrant, and in 2013 her Silver Agility Warrent.

Fern has now retired from agility and the breed ring, making her final appearance at Crufts in 20014 in Vetran.

At nearly 12, Fern has earned her right to watch her children, grand children, and great grand children doing the work while she rests.

She will leave a fantastic legacy.



Here are a few recent Photos of Fern