Home
Latest News
About Us
Rainbow Bridge
Fern
Tia
Evie
Charley
Sevi
Tigger
Zuri
Talisker
Alfie
Pedigrees
Current Litter
Previous Litters
Health Tests
Links
Contact Us
Skyvana Meant To Be At Jupavia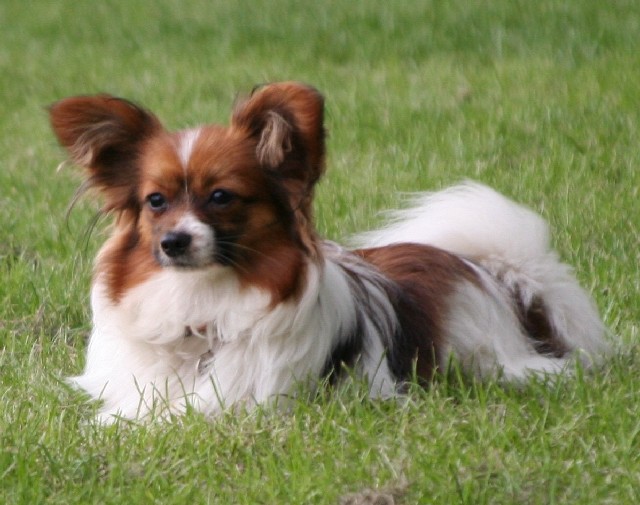 17th September 2011


Tigger joined the Jupavia family in November 2011. No not another Border Collie but just what Vicky has wanted for years....... a small dog to compete in agility with.

I will never forget the look on Vicky's face when her father said "Okay but I don't like little dogs". Well that has all changed, whenever Paul sits down Tigger is there to sit on his lap. To be fair Tigger isn't what I expected either; he is a big dog in a small package. He is highly intelligent very athletic cheeky chap. He has fitted in with the rest very well with Sevi as his best friend.

Tigger has been very quick to learn the rules of the house but if he can ignore them he will. He is a very sociable character getting on well with all the dogs he meets from very large to small dogs. He believes everyone is there to fuss him and no one else.

He will be in the show ring shortly to continue with his socialisation training but his future lies with agility. The ground work has started and he is showing real promise and a lot quicker than we expected.

The only downside is that he can jump on to any surface and steal whatever you don't want chewing and does so regularly, hopefully he will grow out of it soon !!!



Here are a few Photos of Tigger


| | |
| --- | --- |
| Tigger with Tigger | Sevi and Tigger (Real and Stuffed) |
| Tigger the Parrot | Tigger and Freyer |
| Tigger sporting the latest fasion | Tigger on the pull |
| On the move | On the Fly |
| And Over Again | Knackered |